Main content
Professor Jean-Marie Annoni retires
Professor Jean-Marie Annoni, co-chief physician of the Neurology Unit at the Fribourg Hospital, retired on 31 August 2022. A specialist in the brain and the mechanisms of the nervous system, he has been involved in the national Brain Health Registry - Switzerland project since its inception. Through him, the Fribourg Hospital joined this partnership of seven other Memory and Research Centres from all language regions of Switzerland. He also took this project to the airwaves of Radio Télévision Suisse (interview with Prof. Jean-Marie Annoni, RTS, Journal de 12h30, 11 March 2022).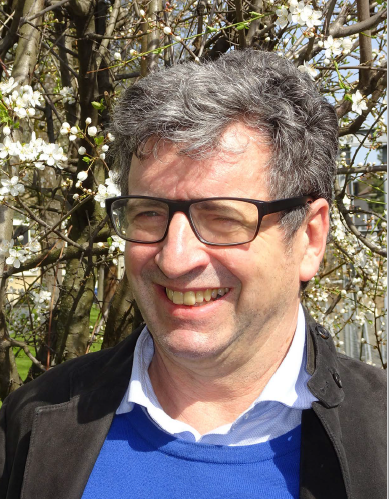 Professor Annoni studied medicine at the University of Geneva and then specialised in neurology and neuroscience in several hospitals in Switzerland and abroad, including London and Montreal. In 2010, he became Professor of Neurology at the University of Fribourg and neurologist at the Fribourg Hospital. In 2019, he joined the Research Ethics Commission of the Canton of Vaud as Vice President.
Dr. Joelle Nsimire Chabwine, the new doctor in charge of the memory consultation at the Fribourg site, will henceforth be the link between the Fribourg Hospital and the Brain Health Registry Switzerland.
Photo credit: HFR/ Alexandre Bourguet